Our mission is to provide you and your family with outstanding health care.

Regular chiropractic care helps keep balance within the body.

Unlike traditional medicine, chiropractors find the source of the problem, so the body can naturally heal itself.

The doctors and staff at The New Art of Chiropractic make it our priority to help reach your health goals, reduce pain in your body, and help restore full function to your joints.

We use the latest state-of-the-art technology and chiropractic equipment to assist in getting you better.

The clinic has been in Cottage Grove, MN for over 30 years. During that time, we've learned the best methods to improve your health. Our pledge to you is to be the best Chiropractors in Cottage Grove.

So, if you want to improve your health to its fullest potential, take advantage of our special offer.
ADMINISTRATOR/Chiropractor
Craig Anshus, D.C.
Location: Cottage Grove
Born and raised in Canby, MN he received his Doctor of Chiropractic degree from Northwestern Chiropractic College in Bloomington, MN in 1985. He did his undergraduate work at the University of Minnesota Morris. Dr. Anshus also has a B.S. degree in human biology and founded the Family Chiropractic Center in 1986.
Dr. Anshus also holds a Master's Certification in Whiplash from the San Diego Spine Institute. He has specialized training in accident reconstruction and diagnosing and treating traumatic injuries such as those sustained in automobile and work accidents.
Dr. Anshus takes a personal interest in helping his patients and in giving back to the community. It is very important for him to give each patient the best possible care. For that reason, The New Art Of Chiropractic has a full x-ray and diagnostic testing center along with a rehab facility to help patients regain their functional capacity.
Dr. Anshus lives in Woodbury. In his spare time, Dr. Anshus enjoys golfing, traveling, reading, and visiting his cabin on the North Shore of Minnesota.
He is a past or present member of the MCA, ACA, ACA Council on Radiology, Cottage Grove Chamber of Commerce, NWCC Alumni Association, and the local JC's.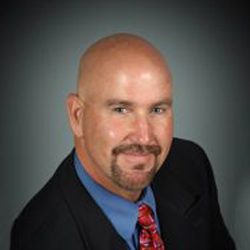 CHIROPRACTOR
Larry Estebo, D.C.
Location: Cottage Grove
Dr. Larry Estebo is a Minnesota Board of Chiropractic certified and licensed Chiropractor who has been practicing since 1983, having had the honor and experience of serving well over 7,500 different patients. 
He has also authored two books – Optimal Wellness and Whiplash Trauma and Treatment and is a well-known speaker to Doctors of Chiropractic across the United States. Dr. Estebo is married to his lovely wife, Laura, and resides in Forest Lake, MN. He has 2 sons, Jeff and Elliott. In his spare time, he loves to fish, play golf, hunt, paint, and play guitar and piano.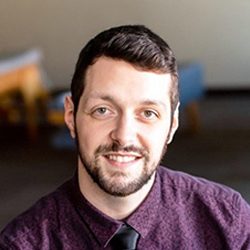 CHIROPRACTOR
Tyler Doucette, D.C.
Location: Cottage Grove
Dr. Tyler Doucette is a Minnesota Board of Chiropractic certified and licensed Chiropractor. He graduated from Northwestern Health Sciences University located in Bloomington, MN with academic honors and has been fortunate enough to train under some of the top Doctors of Chiropractic in the nation.
Dr. Doucette is proficient in multiple chiropractic techniques including Diversified, Thompson Drop, and Activator type methods which allow him to give effective treatment to a large variety of individuals.
When not taking wonderful care of his patients, Dr. Doucette loves spending time with his friends and family outdoors and staying active with activities such as tennis, basketball, golf, and hiking / biking the MRT. He also enjoys keeping up to date with the latest movies to hit the big screen. Born on the east coast and raised in Minnesota and Wisconsin, Dr. Doucette has recently relocated and now calls Cottage Grove home.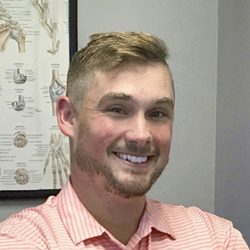 CHIROPRACTOR
Dr. Dakota Freiborg, D.C.
Location: Hugo
Dr. Dakota Freiborg is a Minnesota Board of Chiropractic Certified and licensed Chiropractor. He graduated from Northwestern Health Sciences University located in Bloomington, MN. He was born and raised in Sacred Heart, MN and did his undergraduate work at St.Cloud State University.
Dr. Freiborg has practiced at multiple clinics in southern Missouri treating a wide spectrum of conditions in all different age groups of patients. He is proficient in multiple chiropractic techniques including diversified, gonstead, thompson and activator which allows him to treat any variety of patients. While in school Dr. Freiborg took additional hours learning how to treat and rehab the many injuries associated with athletes.When not treating patients, Dr. Freiborg loves to spend time with his family and friends especially his nephews and niece, he likes to stay active by playing baseball, running, and spending time in the gym.
Office Manager
Cheri Pfeffer
Location: Cottage Grove
Cheri has been working in the field of Chiropractic health since 2005. She is now the office manager for our clinic. She grew up in East Saint Paul with her three siblings. In her free time, she enjoys golfing, fishing and dinner outings with friends. She has one daughter, who is currently in the military and once a year she enjoys traveling with her.
Massage Therapist
Chelsea Ahl
Chelsea has been certified in Massage Therapy from Ridgewater College in Willmar, MN since 2013, she is from a small rural SW Minnesota community where she was the full-time massage therapist for 2 years. Chelsea specializes in deep-tissue massage, but is also trained in relaxation, pregnancy, and sports massage techniques as well as add-on therapies like cupping and raindrop massage therapy. 
She enjoys seeing, meeting, and helping patients to feel better again through the different services she is able to provide. In her spare time Chelsea enjoys getting outdoors, participating in sports, and spending time with family and friends.
Chiropractic / Administrative Assistant
Marissa
Marissa grew up and went to school in Hastings MN where she enjoys spending quality time with her friends and family. Outside of work she partakes in outdoor activities such as boating, camping, and sight seeing. Marissa is passionate about earth science, interior design, and building friendly relationships with everyone including our wonderful patients.
Patient Care Coordinator
Jennifer
Jennifer originally hails from Ohio, moved to Wisconsin years ago and now has recently moved to Minnesota. She is an Ohio State Buckeye fan, loves to be out in nature and has a great passion for cooking. She is married and has two fur baby boxers. She and her husband love to travel out of the country to enjoy different experiences and different cultures.
Chiropractic / Administrative Assistant
Michelle
Michelle grew up in Cottage Grove, MN and graduated from Woodbury High School. Upon graduation, she earned a diploma from Globe College in Oakdale as a certified massage therapist. Prior to joining The New Art of Chiropractic team, she spent 25 years working as a business professional at Ecolab in different functions.
Michelle currently lives in Saint Paul, MN in a very active household with 2 dogs and 3 cats. In her spare time she enjoys hanging out with the pets, attending rock & metal concerts, contemplating her next tattoo design, and scouting the surrounding areas for the best pizza joints.
Patient Care Coordinator
Angel Walt
Angel Walt is from Cottage Grove, Minnesota. She graduated from Park Senior High School in 1998 and recently got her Medical Administrative Assistant Certification from Everest College. Angel has been married for 21 years and has 3 children, ages 23, 21 and 11. She loves camping with her family in the Summer. Angel also enjoys singing Karaoke. She looks forward to getting to know you!