Meet Our Team At The New Art Of Chiropractic
Our mission is to provide you and your family with outstanding health care.

Regular chiropractic care helps keep balance within the body.

Unlike traditional medicine, chiropractors find the source of the problem, so the body can naturally heal itself.

The doctors and staff at The New Art of Chiropractic make it our priority to help reach your health goals, reduce pain in your body, and help restore full function to your joints.

We use the latest state-of-the-art technology and chiropractic equipment to assist in getting you better.

The clinic has been in Cottage Grove, MN for over 30 years.  During that time, we've learned the best methods to improve your health. Our pledge to you, is to be the best Chiropractor's in Cottage Grove.

So, if you want to improve your health to its fullest potential, take advantage of our special offer.
---
Chiropractor Craig Anshus D.C. - Administrator
Born and raised in Canby, Minnesota he received his Doctor of Chiropractic degree from Northwestern Chiropractic College in Bloomington, Minnesota in 1985. He did his undergraduate work at the University of Minnesota Morris. Dr. Anshus also has a B.S. degree in human biology and founded the Family Chiropractic Center in 1986.
Dr. Anshus also holds a Master's Certification in Whiplash from the San Diego Spine Institute. He has specialized training in accident reconstruction, and diagnosing and treating traumatic injuries such as those sustained in automobile and work accidents.
Dr. Anshus takes a personal interest in helping his patients and in giving back to the community. It is very important to him to give each patient the best possible care. For that reason, the The New Art Of Chiropractic has a full x-ray and diagnostic testing center along with a rehab facility to help patients regain their functional capacity.
Dr. Anshus lives in Woodbury. In his spare time Dr. Anshus enjoys golfing, traveling, reading, and visiting his cabin on the North Shore of Minnesota.
He is a past or present member of: the MCA, ACA, ACA Council on Radiology, Cottage Grove Chamber of Commerce, NWCC Alumni Association, and the local JC's.
Chiropractor Larry Estebo D.C.
Dr. Larry Estebo is a Minnesota Board of Chiropractic certified and licensed Chiropractor who has been practicing since 1983, having had the honor and experience of serving well over 7,500 different patients. He has also authored two books – Optimal Wellness and Whiplash Trauma and Treatment and is a well-known speaker to Doctors of Chiropractic across the United States.
Dr. Estebo is married to his lovely wife, Laura, and resides in Forest Lake, MN. He has 2 sons, Jeff and Elliott. In his spare time he loves to fish, play golf, hunt, paint, and play guitar and piano.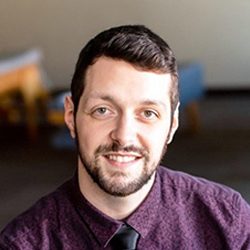 Chiropractor Tyler Doucette D.C.
Dr. Tyler Doucette is a Minnesota Board of Chiropractic certified and licensed Chiropractor. He graduated from Northwestern Health Sciences University located in Bloomington, MN with academic honors and has been fortunate enough to train under some of the top Doctors of Chiropractic in the nation.
Dr. Doucette is proficient in multiple chiropractic techniques including Diversified, Thompson Drop, and Activator type methods which allow him to give effective treatment to a large variety of individuals.
When not taking wonderful care of his patients, Dr. Doucette loves spending time with his friends and family outdoors and staying active with activities such as tennis, basketball, golf, and hiking / biking the MRT. He also enjoys keeping up to date with the latest movies to hit the big screen. Born on the east coast and raised in Minnesota and Wisconsin, Dr. Doucette has recently relocated and now calls Cottage Grove home.
OFFICE HOURS
---
Monday
8:30am - 12:00pm
2:00pm - 6:00pm
---
Tuesday
3:00pm - 6:00pm
---
Wednesday
8:30am - 12:00pm
2:00pm - 6:00pm
---
Thursday
2:00pm - 6:00pm
---
Friday
8:30am - 11:30am
---
Saturday
8:30am - 11:30am
The New Art Of Chiropractic
7501 80th Street South #100
Cottage Grove, MN 55016
Phone: (651) 459-2225
Fax: (651) 458-8037